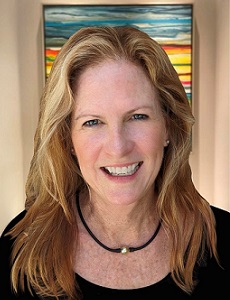 MS Ed, Art Therapy
Naples Office
Marti Koehler obtained her Bachelor of Science Degree in Psychology with a minor in art at Loyola University in New Orleans, Louisiana. She continued her studies for a master's degree in art education with a specialty in art therapy at Florida State University in Tallahassee, Florida. She has practiced as an art therapist, artist, and art educator for over 30 years.
Ms. Koehler works with children, adolescents, and adults who have an interest in art as a means of expression. Her clients benefit from art therapy, which offers a non-traditional approach to healing by bringing thoughts and feelings into a physical space (the artwork) to be considered objectively. The art of making liberates the feelings and ideas, and then the imagery, colors, and lines can help people tell their story. Each person's issues are considered when art prompts are given to help them explore their struggles. No artistic skills are necessary to participate in art therapy sessions.
Marti has conducted art sessions with delinquent and emotionally disturbed adolescents in specialty hospitals and in schools to encourage basic life coping skills, emotion management, and expression. She also worked with survivors of head injuries, Parkinson's sufferers, and Alzheimer's patients in hospital outreach situations using art therapy to help express frustrations with health issues, identity changes, and overall changes in functioning. Her work with older adults offered solutions to aging and transitions in lifestyle. She also practices art therapy with groups of people interested in learning self-care, stress relief, and self-confidence.
What do you specialize in or focus on in mental health treatment?:
My art therapy counseling focuses on personal identity and self-acceptance, building self-esteem, and cultivating feelings of personal power. I believe that a strong personal foundation is key to building coping skills to succeed in all personal challenges. Individual and group sessions allow for specific issues to be addressed through the art process. Collected artwork becomes a visual journey of growth as each artwork represents nebulous thoughts that can be organized consciously into meaning, and used for personal growth.