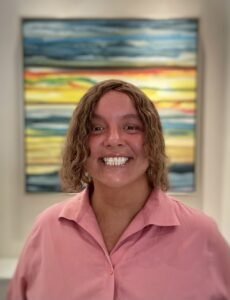 Licensed Psychologist #PY11866
Ft Myers Office, Naples Office, and Telehealth
Dr. Noe earned bachelor's degrees in Psychology and Criminal Justice, and a minor degree in Women's Studies from Stockton University in Pomona, New Jersey. She then earned a master's degree in Forensic Psychology from John Jay College of Criminal Justice in New York City, followed by a master's and doctorate degree in Clinical Psychology from Nova Southeastern University in Fort Lauderdale, Florida.

Dr. Noe specializes in adolescent psychology, police and public safety psychology, and forensic psychology. She works with individuals struggling with adolescent issues, depression, anxiety, adjustment disorder, anger management, stress management, substance abuse, relationship problems, communication difficulties, mood disorders, impulse control disorders, behavioral disorders, and many others. She also conducts psychological evaluations for children, adolescents, and adults referred for a variety of reasons, including diagnostic clarification, treatment formulation, clearance for bariatric surgery, ADHD assessment, and intelligence and academic abilities.

Dr. Noe completed her postdoctoral fellowship at Stone, McElroy, & Associates in Smyrna, Georgia. Her work there included pre-employment psychological evaluations with police and public safety candidates, post-critical incident debriefings, fitness for duty evaluations, and fitness for duty consultations. She also helped develop and implement an officer wellness training program. Interestingly, Dr. Noe also conducted psychological evaluations with reality television cast member candidates, coping skills trainings with reality television cast members, and a mental health first aid training program designed for reality television production crew members. Dr. Noe completed her clinical internship with Nystrom & Associates in New Brighton, Minnesota where she conducted psychological evaluations with children, adolescents, and adults referred for a variety of reasons. She also provided mental health services to adolescents and individuals referred by the courts for anger management and/or substance abuse. Dr. Noe completed an externship at Rikers Island in New York City, where she helped develop a behavior modification program for the adolescent mental health units, and conducted intakes, and suicide and homicide risk assessments with inmates.
Individual Counseling for Adolescents, Young Adults and Adults
Family Counseling
Issues Related to Covid
Depression
Mood Management
Anxiety
Stress Management
Relaxation Training
Sexual Orientation
LGBTQ
Societal Stigma
Insomnia
Pre-adolescent/Adolescent Problems
Learning Disabilities
Attention-Deficit Disorder
Behavioral Problems
Parent/Child Problems
Self-Esteem Problems
Personal Growth
Autism Spectrum
Social Skills Training
What do you specialize in or focus on in mental health treatment?:
Therapy sessions with Angie tend to have a big emphasis on skill building and homework is generally designed to help with skill acquisition and implementation. This can include putting into practice behavioral skills for scenarios rehearsed via role play in session to promote interpersonal effectiveness. It can also involve utilizing different coping skills and strategies for mood and stress management.
What do you do in your free time?
I enjoy seeking out new experiences, being active outdoors, watching movies, and looking at memes!
.
.
.
Check Out Dr. Noe's Introduction Video!
.
.