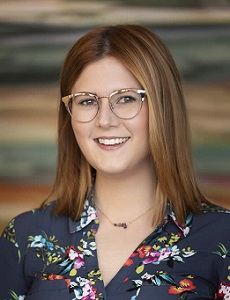 Licensed Mental Health Counselor #MH16668
Telehealth
Lauryn Weightman, Licensed Mental Health Counselor earned her Bachelor's degree from Florida Atlantic University and her Master's degree in Clinical Psychology from Barry University.
Ms. Weightman has worked in Inpatient, Partial Hospitalization, and Intensive Outpatient settings with clients seeking help for various issues ranging from severe crises to adjustment concerns. While Ms. Weightman has worked with a broad spectrum of clients, she has particular experience working with women suffering from anxiety, depression, low self-esteem, trauma and personality disorders. She also has significant expertise in working with couples, and those struggling with relationship concerns. She is Gottman Method trained in couples therapy. Ms. Weightman also has special expertise in working with pre-teens, teens and young adults; and is trained in the treatment of substance use disorders, and the use of EMDR for issues such as trauma.
Ms. Weightman incorporates Dialectical Behavioral Therapy, Mindfulness, Cognitive Behavioral, and Acceptance and Commitment techniques in her therapy.
.
What do you specialize in or focus on in mental health treatment?:
I specialize in helping clients find the middle ground, and learning to accept that our life will always be full of obstacles but we can still appreciate the parts of life that feel gentle and beautiful. I love to teach skills from the DBT (Dialectical Behavioral Therapy) modality that can help when in a crisis, or that just help you cope with your day – whether that be through in the moment actions, mindfulness, or other various thought changing strategies.
What do you do in your free time?
In my free time, you can find me with a book and a huge reading goal for the year. If not reading, I'm trying new recipes by Half Baked Harvest or the Defined Dish – I love to cook! I also enjoy snuggling my two cats Cudi & Simba, meditating, and doing yoga.
.
,
.
Check Out Lauryn's Introduction Video!