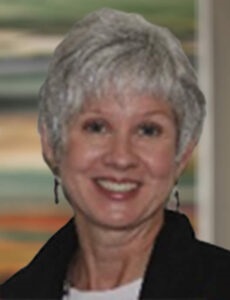 Licensed Psychologist #PY6785
Fort Myers Office
Dr. Alexander received her doctoral degree in clinical psychology in 1994 from Illinois School of Professional Psychology. She completed her doctoral internship in 1995 at Quinco Behavioral Consulting Associates in Columbus, IN. Dr. Alexander completed her post-doctoral training at Indiana University-Purdue University at Indianapolis Counseling and Psychological Services (CAPS). She was Associate Director and Director of Training at CAPS from 1995-1999. Dr. Alexander works with adults. Her areas of specialization include treatment of depression, anxiety, and post-traumatic stress disorder (PTSD). She has specialized training in marital therapy and is also certified in EMDR, a specialized treatment for PTSD. Dr. Alexander is also a Registered Nurse, as she holds both a bachelor's degree and master's degree in nursing.
PROFESSIONAL MEMBERSHIPS
Florida Psychological Association
AWARDS / HONORS
Recipient of Dean's Fellowship Award at Illinois School of Professional Psychology
– Individual Counseling for Adults
– Couples and Marital Counseling
– Mental Health Concerns Due to Covid
– Depression
– Anxiety
– Stress Management
– Relaxation Training
– Pain Management
– Self-Esteem Issues
– Personal Growth
– Midlife and Retirement concerns
– Grief and Loss
– Trauma Resolution/EMDR
– Sexual Orientation
What do you specialize in or focus on in mental health treatment?:
I have specialized training and certification in EMDR. EMDR is a treatment modality that can be very helpful in treatment any type of trauma, grieve and loss, depression, and anxiety. I have been EMDR certified for 25 years and have found it helpful in assisting clients to work through both short term and long term issues. In my experience EMDR is generally more effective in resolving trauma and other issues versus tradition talk therapy and with less number of sessions. EMDR is not for everyone and all issues, your therapist will determine it is it appropriate for you and your issues. For more information on EMDR go to the website EMDR.com
What do you do in your free time?
I enjoy reading, exercising, and spending time with family.
.
Check Out Dr. Alexander's Introduction Video
.