239-289-9796
Full Time Licensed Therapists
Licensed Psychologist, Licensed Mental Health Counselors, Licensed Clinical Social Workers
– In Person services for a growing group private practice with offices in Bonita Springs, Naples, Coral Gables and Port St. Lucie.
– Flexible Schedule
– Experience with first responders, children and/or couples is a plus
– Our administrative staff handles all insurance billing so you can focus on what you do best, patient care
– Great work environment, friendly peers
– Contracted with insurance companies a plus but not required
– Florida Licensure required, Residents and Licensed Interns welcome
-Benefits: flexible hybrid schedule, PTO, CE reimbursement
Please fax (239)732-5955 or email CV and three references. Be sure to note licensure and any insurance panels for which you are currently a provider. Email: [email protected]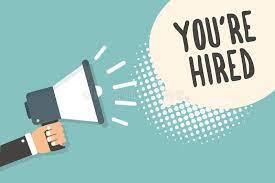 Residency and Registered Intern Opportunity
At Counseling Associates of America, we are looking for psychology residents or registered interns to join our compassionate, well-rounded team. As a psychology resident or registered intern, you will have the opportunity to:
– Conduct individual therapy in one of our four offices (Naples, Bonita Springs, Port St Lucie or Coral Gables)
– Develop and lead in-person and virtual groups
– Complete a variety of comprehensive evaluations including: Psychoeducational, Diagnostic, Medical clearance, and Forensic Evaluations
– Work closely with not only your direct supervisor but collaborate with members of our team on treatment conceptualization, program development, and psychoeducational presentations for the community.
– Shadow and receive training from our psychologists while working on a variety of forensic cases, such as competency and mental status at the time of the offense evaluations.
-Benefits: flexible hybrid schedule, PTO, CE reimbursement
Requirements: Ph.D or Psy.D, LMHC, LCSW from an APA accredited institution, APA accredited internship, 3 letters of recommendation, and a CV. Please fax 239-732-5955 or email [email protected]