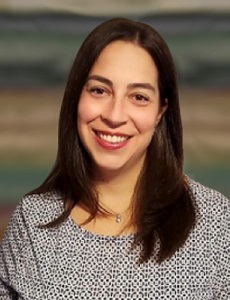 Licensed Mental Health Counselor #MH15929
Port St. Lucie & Telehealth

Empowering
Non-Judgmental

Compassionate
Barbie Lopez earned her bachelor's degree from Florida International University in Miami, Florida. She earned her master's in Mental Health Counseling from Nova Southeastern University in Fort Lauderdale, Florida. Ms. Lopez is licensed in the state of Florida.
Ms. Lopez has over 10 years of experience providing therapy in Outpatient, Inpatient, and Intensive Outpatient settings with clients seeking help for various presenting issues. She works with various psychotherapy modalities for the overall wellness of her clients including but not limited to depression, anxiety, social anxiety, trauma, emotional wellbeing, self-esteem issues, life changes, relationship issues, interpersonal skills, bipolar disorder, and substance abuse disorder.
Ms. Lopez has a varied and eclectic counseling approach in order to provide her clients with the best care to fit their mental health needs. She has vast experience in the Client-Centered Approach, Cognitive Behavioral Therapy, Mindfulness, Motivational Interviewing, Solution Focused Techniques, and Dialectical Behavioral Therapy among others. She strongly believes that trust and a positive therapeutic relationship needs to be established in order for clients to move forward. Her goal is to empower each of her clients to make the changes they wish to make while being supportive and nonjudgmental.
Ms. Lopez is fluent in English and Spanish, and able to provide services in both languages. She currently provides services via telehealth.
– Individual Counseling for Adults, Adolescents and Children
– Couples' Counseling
– Mental Health Challenges Due to Covid
– Depression
– Anxiety
– Phobias
– Midlife and Retirement Issues
– Bipolar Disorder
– Trauma
– Stress Management
– Relaxation Training
– LGBTQ
– Societal Stigma
– Self-Esteem Problems
– Personal Growth
What do you specialize in or focus on in mental health treatment?:
My therapeutic focus is centered on the individual's self-healing. Throughout the sessions, I will build a strong rapport with my clients and assist them in identifying triggers, setting boundaries, and incorporating healthy coping skills. Specifically, I work with adults in groups or individual settings that are facing life changes, anxiety, depression and/or are just trying to build self-worth, remove self-doubt and build self-compassion. I am the group facilitator for our Women's Empowerment Group, in which I work to help my clients embrace who they are. This group is a thought provoking, encouraging, confidence and self-esteem building group. I work with individuals that are attempting to navigate relationships, body image changes, motherhood, or just trying to embrace who they are and having a better relationship with themselves. In group, my clients learn to release self-doubt, negative thinking, build self-compassion, set goals, and embrace who they are.
What do you do in your free time?
In my free time I enjoy spending time with family, reading, going to the beach and connecting with nature.
.
Check Out Barbie's Introduction Video!