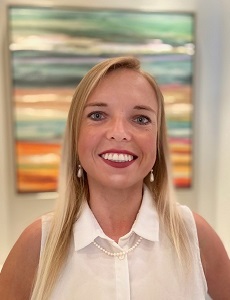 Registered Clinical Mental Health Counselor Intern #IMH23708
Naples Office and Bonita Springs Office

Empowering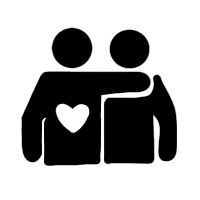 Warm

Driven
Natalia German is a Clinical Mental Health Registered Intern with the state of Florida, working towards her Clinical Licensure. Natalia earned her bachelor's degree from Capella University. Recently, she completed her master's degree in Clinical Mental Health Counseling at Liberty University.
Natalia has previous experience working with children in the school setting in Collier County, where she was a student intern. Natalia has experience being a victim's advocate/counselor with Project HELP since May of 2022. She has seen various clients across the lifespan presenting with grief, victimization, depression, Post-Traumatic Stress Disorder, and relational distress.
Natalia is fully trained in EMDR and incorporates several therapeutic techniques in her sessions, including Cognitive Behavioral Therapy, Insight Oriented, person-centered, Trauma-Focused- Cognitive Behavioral Therapy, Acceptance, and Commitment Therapy.
Natalia believes in bringing out the best of the individual from within. By providing a safe, accepting, and warm place for the clients to share their experiences and grow from them. She believes that the crucial part of therapy is building a relationship with the client and their loved ones, allowing them to express themselves freely and gain tools for overcoming life's challenges.
– Individual Counseling for Adults, Adolescents and Children
– Relationship conflicts (individual)
– Family Counseling
– Mental Health Challenges Due to Covid
– Depression
– Anxiety
– Obsessive Compulsive Disorder
– Phobias
– Panic Attacks
– Stress Management
– Relaxation Training
– Midlife and Retirement Issues
– EMDR-Trauma and Sexual assault
– Eating Disorders
– PTSD
– Sexual Orientation
– LGBTQ
– Societal Stigma
– Work related stress
– Children's Problems
– Adolescent Problems
– Behavioral Problems
– Parent/Child Problems
– Self-Esteem Problems
– Personal Growth
– Grief
What do you specialize in or focus on in mental health treatment?:
As a counselor, I focus on building rapport and understanding of the client in their way. Person-centered therapy is the best way for me to allow clients to speak about their lives and hear them out with positive regard and understanding. I believe in allowing the client to say what is on their mind and see how the interaction can change their perspective on the situation. I get to know each client I see and attempt to understand their troubles so that I can help them in the best way possible. I have seen from experience that a client can engage in a transformative journey with me just by being there as a consistent session. From the person-centered approach, I would create a personalized treatment plan to fit the client's goals and outcomes to obtain. When working on the treatment plan, I have utilized Cognitive behavioral therapy, worksheets, gradual exposure, and EMDR. I believe that healing comes from within, through the thinking and believing of the mind.
What do you do in your free time?
I enjoy time with my children, who are 15, 7, and 4. I plan trips with the family once a month and take in every milestone. Last year, I took on the hobby of gardening fruit trees, vegetables, and varieties of orchids and succulents. My family and I take pleasure in spending time outside enjoying a backyard fire pit with smores and unplugging.
.
Check Out Natalia's Introduction Video!