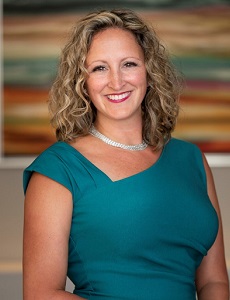 Director of Operations
Naples Office
Jennifer Jankowski is a graduate of Purdue University. She majored in Hospitality and Tourism and started her professional career working at country clubs and beach resorts where she refined her customer service and leadership skills. Equip with the experience that excellent service for clients and staff provides happier and more satisfied working relationships, Jennifer developed a compassion for people which led her to a career in healthcare where her true passion of assisting others was developed. 
Jennifer focuses on building and maintaining relations within the community to provide support wherever is needed. She continuously seeks improvements and is always looking for ways to streamline operations and improve efficiency to bring excellent mental health care to all of Florida residents.
Jennifer's goals are to help patients and staff have the best experience possible with all forms of interactions within our offices and to help our patients feel and function better to get more out of their life.