Comments Off

on Motivational Monday
Motivational Monday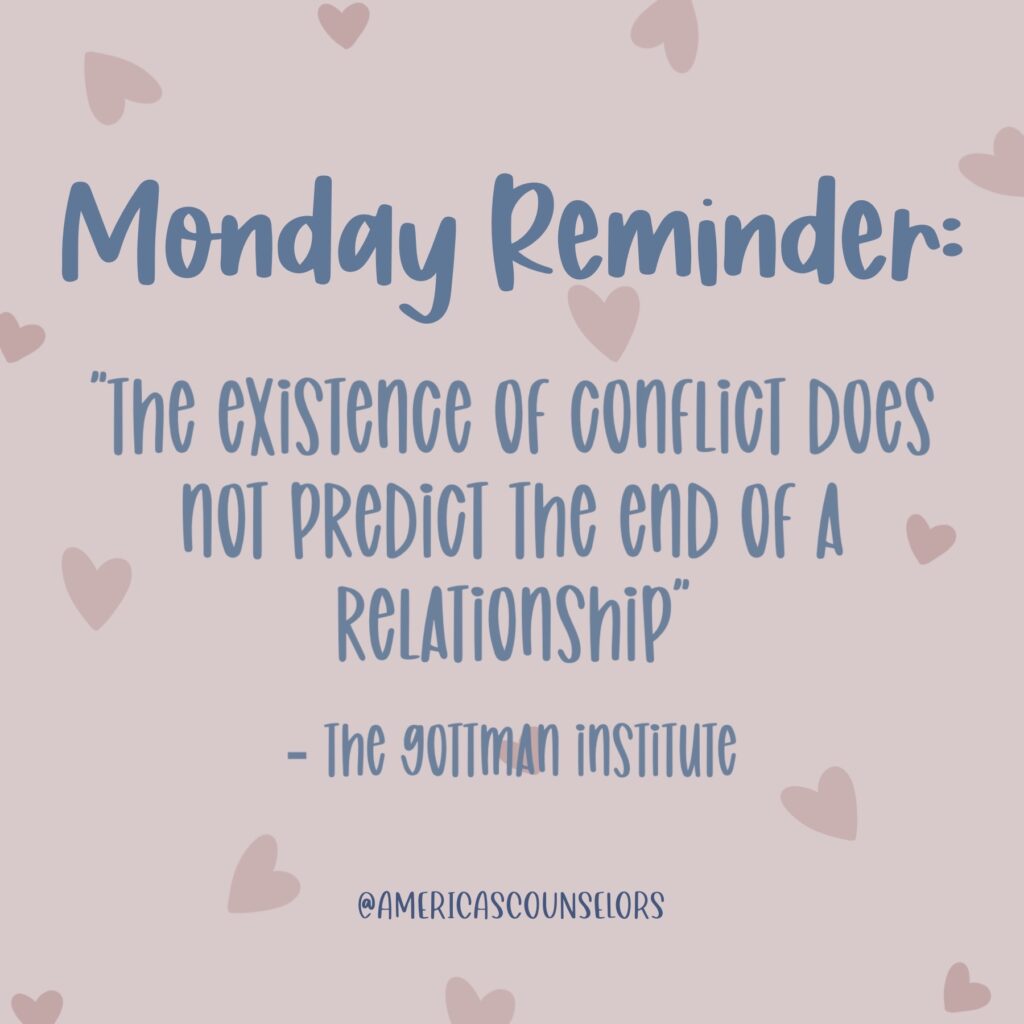 Motivational Monday
This week, we are focusing on the topic of relationships. Perfect timing as we celebrate Valentine's Day, right? In every relationship, there will be conflict. No matter how hard we try to have the "perfect" relationship, there is no such thing as one. Relationships are hard and it takes communication, dedication, and so much more to build a great one.
Conflict in a relationship does not always foreshadow the end of a relationship. Actually, it can help improve a relationship. Disagreements is a signal for change and is an opportunity to work on the issues we are experiencing. Often, there is deeper reasons to the conflict. It gives us the opportunity to step away for a second, regroup our thoughts and emotions, then comeback together to address the real issue with our partner.
If there is continued lack of communication to express our thoughts and emotions, seeking a licensed therapist is that third person who will give unbiased help.
Learn More by Calling 239-289-9796